---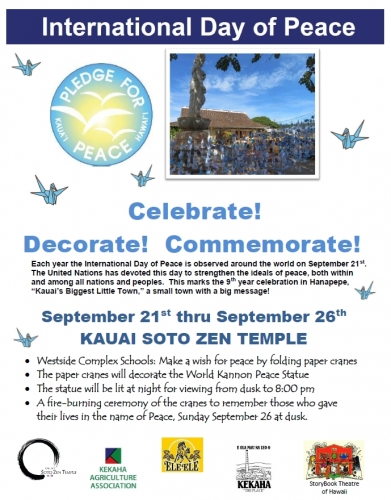 Peace Week
September 21 – 26, 2021
---
---
You may continue to view the virtual Obon 2021 videos here
---
Our Story
"Once upon a time, in a land far away…" so goes the story of our temple.It may be an ordinary story of ordinary people and that's what makes it so extraordinary!
---
Virtual Tour
Take a tour of our temple grounds on your own time. Discover some remarkable facts about our temple, an interesting bodhi tree, an impressive World Peace Kannon, and an iconic bell tower. Find out what makes our temple unique.
YouTube
To view the videos click on one of the links above.
You may also go directly to the website, YouTube.com, then do a search for "Kauai Soto Zen."
You will see a purple circle with the letter K. That will take you to the Kauai Soto Zen channel.
Click on that icon. It will display the list of videos,  choose the video you want to view.
Or, click here for the  Kauai Soto Zen channel
---
May We Gather.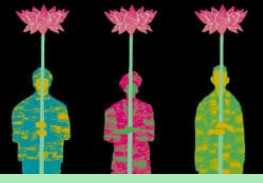 When someone is hurting, we come together as community. We gather because our lives are inexorably interlinked. We do not suffer alone, nor do we heal alone. Only when we gather as a sangha (community), can we truly support each other's freedom.
May we gather to remember.
---
Kauai Buddhist Council: 2021 Bon Dance Season Cancelled
At a meeting on March 22, 2021, the KBC, by consensus, agreed to cancel the summer Bon Dance season for all eight of the Kauai temples. Although progress is being made with the Covid-19 vaccinations, and the state is opening to visitors, there is still caution, pushback, and uncertainty among the general population. The summer season for the temples, run from the second week in June to the first week in August, on an assigned schedule. Since Covid conditions in June will be very different from the conditions in August, in fairness to all temples, no Bon dance gathering will take place on temple grounds during this scheduled period. However, each temple is encouraged to celebrate the Bon season with traditional memorial services, fundraising, and virtual activities. The Council is open to the idea of having a single, joint Bon Dance gathering in August or September, if a favorable all-clear pandemic situation becomes a reality.
---
Hanamatsuri – Buddha's Birthday
Kauai Buddhist Council
Virtual Service
April 11, 2021
9:30 am
YouTube: https://youtu.be/BvRKIPsmsFc
---
---
Obon 2021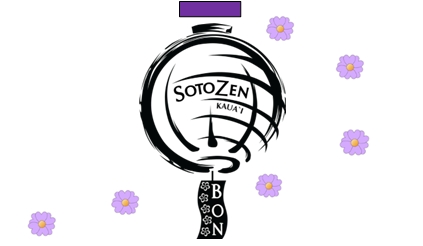 OBon is a time to remember
May-June Newsletter
Obon Dontation Information : [1] Toba Service [2] The Chochin Project
Obon Donation Forms
Our cultural, religious, and folk traditions tell us that Obon is a time to remember. Ancestral spirits return home to be among loved ones to unite in a gathering of joy with offerings of food, song and dance. Anyone can participate if there is a loved one to remember.
At Kauai Soto Zen we offer the following: [1] Remember your loved one in a Memorial service, or [2] Remember your loved one by dedicating a lantern (chochin) in their name, or do both. See the above links to participate.
---

International Day of Peace
September 21, 2020
Program of Peace, Monday Sept 21st, 12 noon – 3 pm
Facebook and YouTube live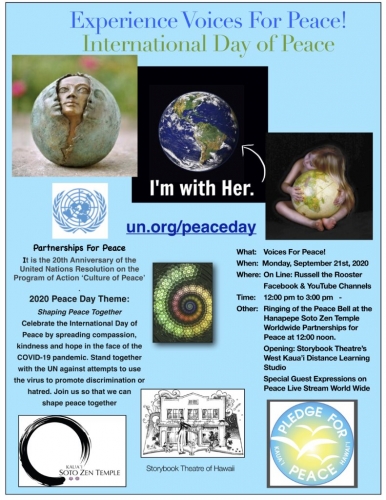 Channel inks to be provided here
---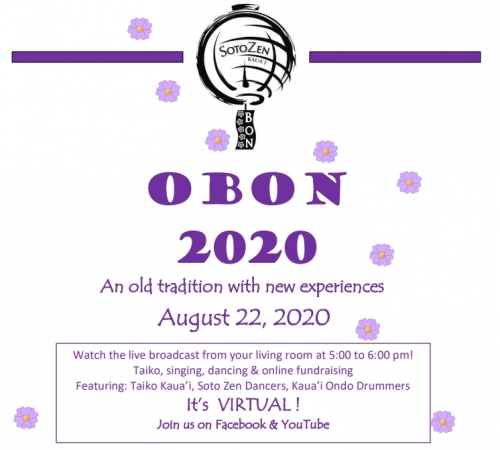 ---
 Kauai's "Biggest Little Bon Dance"
---
---
---
YouTube: 2020 Obon Service  — August 22, 10:00 am (Pre-recorded)
---
---
---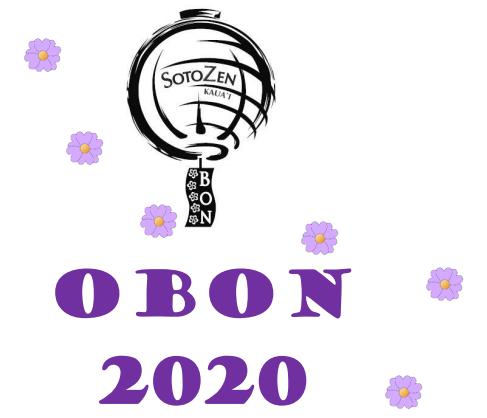 Sorry, Bento sold out!
---
Obon 2020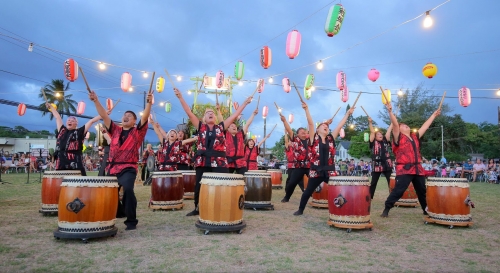 Taiko Kauai will be featured. Photo by Mike Teruya
---
"Let's Bon Dance!"

We transformed our popular Bon dance towel into masks and tote bags!
Wear a mask! Face the pandemic with the spirit of Bon!
Carry on the Spirit of Aloha!
Our Bon Dance Towel project was a huge success. Unfortunately, before we could put our sales out to the general public
all of our 200 masks and 30 tote bags were sold to our Kaua'i residents.
Click on this link to view the towel project and announcement.
---
Obon 2020 Celebration  — It's Virtual !  August 22, 2020
You are still able to honor and remember a loved one in the toba service, or tag a chochin in their memory.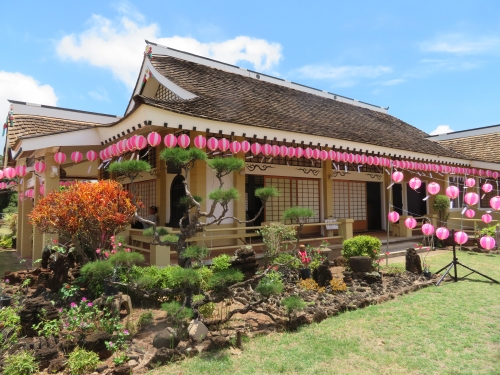 ---
OBON 2020
Virtual Obon August 22, 2020
We are planning special Obon activities for the COVID-19 environment…
FREE ONLINE SEMINAR!
Learn about Buddhism in America
June 22-26, 2020 5:00 – 7:00 pm
Title: Interlinked – Understanding the Origins and Evolution of American Buddhism
Presenter: Dr. Duncan Ryuken Williams
ANNUAL BAZAAR-RUMMAGE & COMMUNITY YARD SALE
Saturday, February 29, 2020
9:00 am – 12 noon
MINDFULNESS & MEDITATION WORKSHOP
Saturday, March 14, 2020
10:00 am – 3:00 pm
RINGING OF THE BELL
New Year's Eve, December 31 at 11:30 pm
In Japan the at the stroke of midnight, temples bells toll 108 times, to ring out the old, and to ring in the new.
Read: "Why 108?"
At Soto Zen Temple we keep this tradition alive.
(photo of bell tower)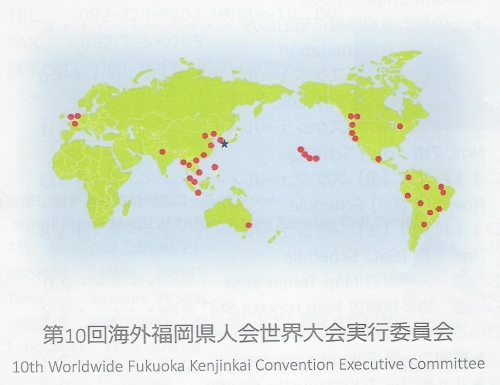 Fukuoka, Japan!
November 6-9, 2019          Worldwide Fukuoka Kenjinkai Convention
Overseas descendants of Japanese emigrants coming from the Fukuoka prefecture of Japan converged in Fukuoka city from all over the world.
There was a large contingent from the Hawaii associations, 14 from Kauai and about 100 from the other islands. A group of 55 from Brazil, 22 from Mexico, 23 from Bolivia, and 15 from Peru led the Latin American delegation. There were many others, from other places as well, such as the Philippines, Thailand, mainland U.S., and Canada!
---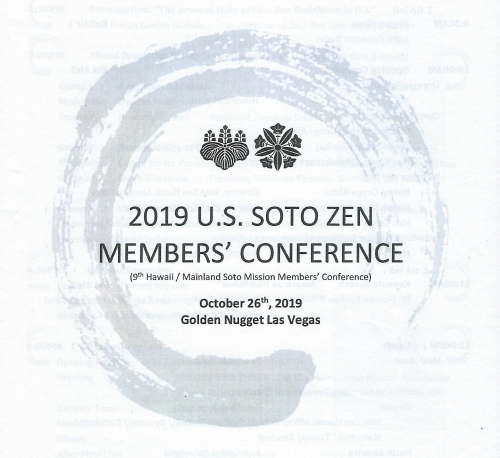 Las Vegas, Nevada October 26, 2019
Nearly 70 members of various Soto Shu temples and Zen Centers from Hawaii and the mainland attended the one day conference at the Golden Nugget, to meet and discuss today's issues. Keynote speaker Dr. Duncan Ryuken Williams, Professor of religion and East Asian languages & Culture at the University of Southern California spoke on "American Buddhism." Rev. Konjin Gaelyn Godwin, Director of Soto Zen International Center discussed "The Present State of Soto Zen Buddism in the U.S." Breakout groups focused on defining American Buddhism, the sustainability, vision and role of U.S. Soto Zen Buddhism.   Program
---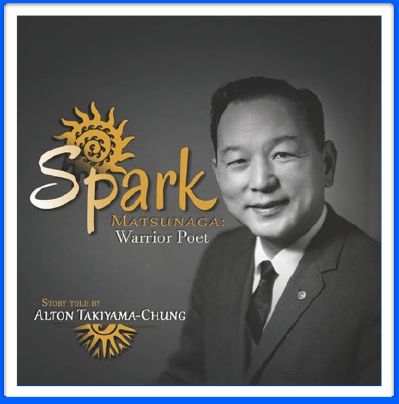 Premiere Documentary Video of "Warrior Poet"
Saturday, October 5th, 2019
Doors Open at 5:30 – Pupus and Desserts
6:15- Program of Guest Speaskers & Video
Read about the video project
Hanapepe United Church of Christ
4481 Kona Road at Kaumualii Highway
Tickets $25
Available at Storybook Theatre of Hawaii, MCS Grill, Banana Patch Studio, On Line @ Eventbrite.com
For more information: 808-346-4650
---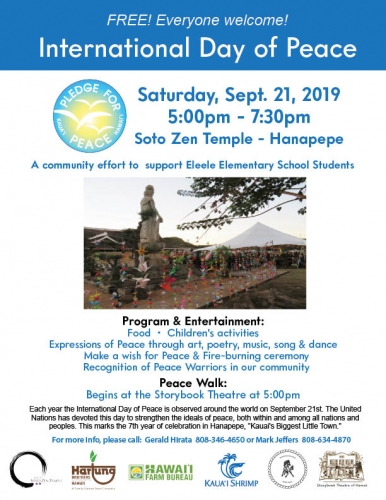 View our evening Peace Program
---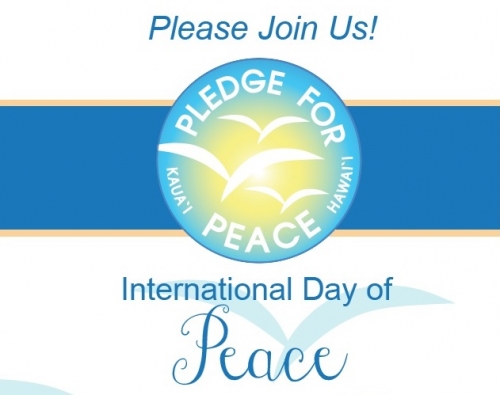 September 21st, 2019
United Nations International Day of Peace
Honoring the legacy of Senator Spark Matsunaga
Hanapepe, Kauai native son
---
Zazen (sitting meditation classes)
We are taking a long summer break, from June to September, 2019
Please check with us again.
---
OUR FESTIVAL & CELEBRATIONS
New Year's Ringing of the Bell
New Year's Celebration
Buddha Day – Hanamatsuri
Bazaar/Rummage Sale
Meditation Retreat
Obon Festival
International Day of Peace
Mochitsuki