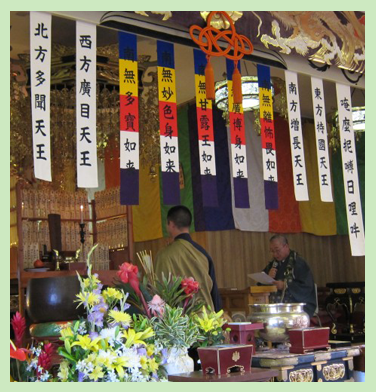 SOTO ZEN
Kaua'i Soto Zen Temple is a Zen Buddhist temple, one of the first two that was established in Hawaii and the Americas (United States) in 1903.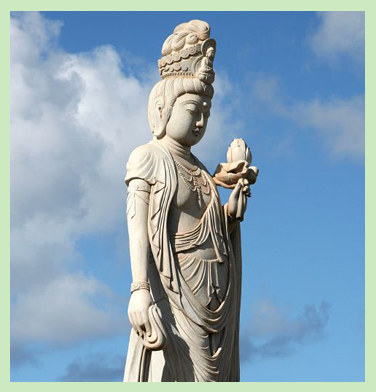 PEACE STATUE
The World Kannon Peace Statue, dedicated to world peace, stand alongside the temple.
BON DANCE
Kauai Soto Zen holds the largest bon dance on the island. Thousands attend this popular, annual event.
Meditation Classes

Sundays: 10:30 a.m. for Beginners,
11 a.m. - 12 noon - All others
Tuesdays: 6:30 p.m.


Bon Dance 2019

Friday-Saturday, May 31-June 1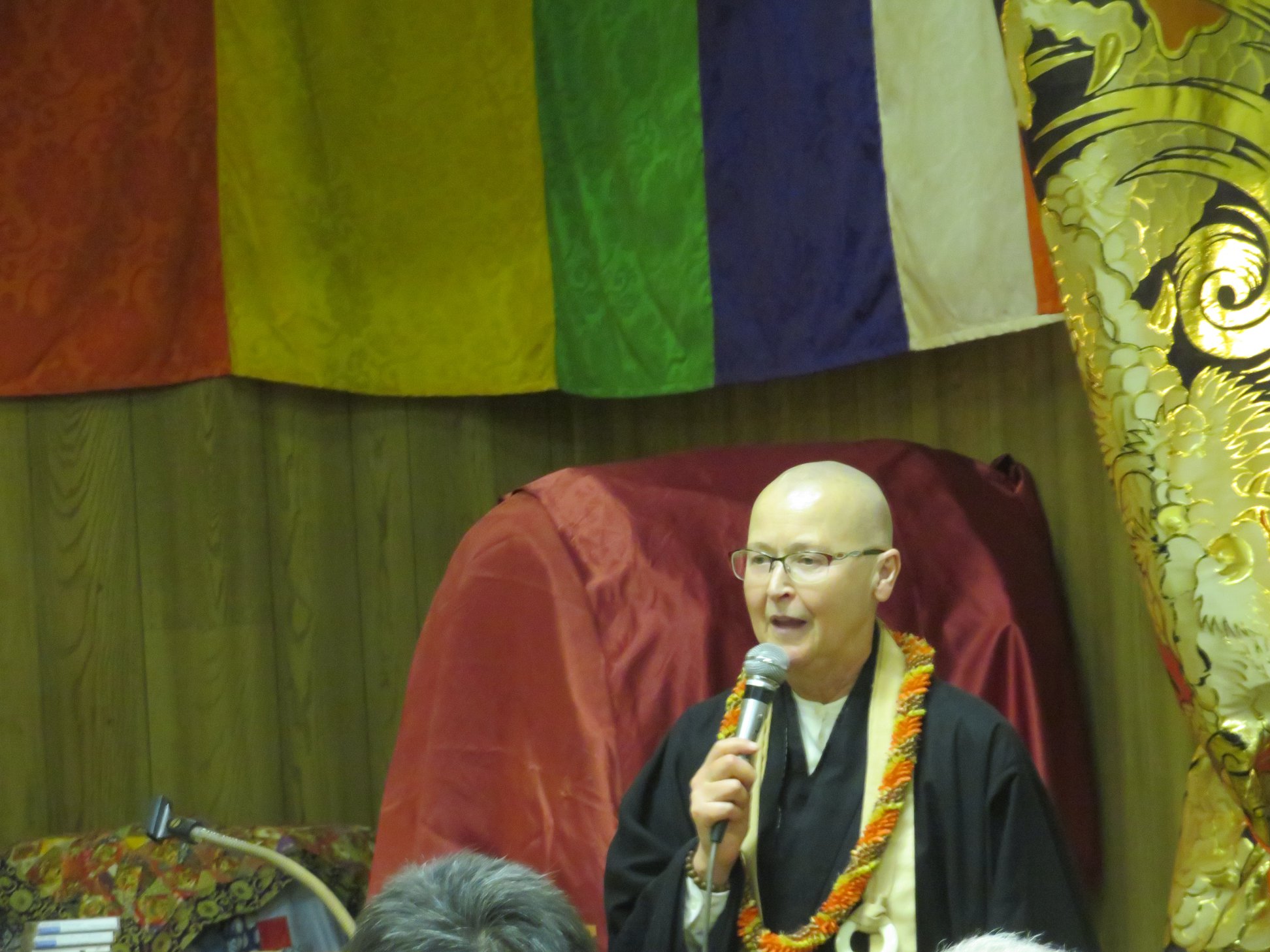 Dharma Discussions
Guest Speaker: Abbess Hosen Ranger, Bodhi Manda Zen Center, N.M.
Sunday, March 17, 2019 10:30 a.m.
Tuesday, March 19, 2019 6:30 p.m.
Saturday, March 23, 2019 11:00 a.m.
Abbess Hosen Ranger, head of the Bodhi Manda Zen Center in Jemez Springs, New Mexico is visiting Kauai once again. It was exactly a year ago in March of 2018, when the temple initiated the process of restoring the meditation room. With Abbess Hosen's insistence, the physical work of cleaning adjoining storage areas and preparations for the room began. The final restoration of the zazen room was completed and dedicated in May. It was after Abbess Hosen's departure in March, that the temple offered meditation classes twice a week. We welcome Abbess Hosen back to Kauai and will commemorate a one year anniversary of her remarkable visit! Please join us in meeting her over talk and tea, sharing her wisdom of the dharma.